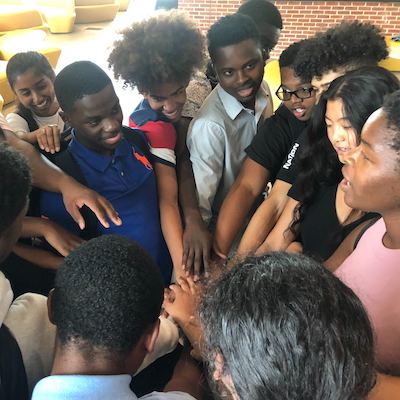 What's AI4ALL?
Georgia Tech AI4ALL is an immersive summer learning program for students interested in artificial intelligence. Students will engage in learning experiences, receive mentorship by top artificial intelligence practitioners, and join supportive peer networks at Georgia Tech.
During this two-week non-residential program, students will be exposed to a combination of lectures and workshops. Working alongside current Georgia Tech students and faculty, each participant will produce a collaborative research project that uses artificial intelligence and computer science to address one of society's most pressing issues.
Georgia Tech AI4ALL is part of AI4ALL, a US-based nonprofit dedicated to increasing diversity and inclusion in AI education, research, development, and policy. You can learn more about AI4ALL here.